It's an exciting time for VoicePing Inc as we participate in the highly anticipated SoftWave exhibition in Seoul, Korea. Taking place from 6/12 to 8/12/2022, this event is one of the biggest tech shows in Korea and is set to bring together over 300 companies and 1500 visitors.
The purpose of the exhibition was to create a global market for software and software convergence industries that will drive the future economy. It featured innovative technologies, services, business models, startup debuts, and market entry opportunities. It also served as a testbed for public and private research and development performance, and provided a platform for the commercialization and finding partners. The exhibition was held simultaneously with the Ministry of Science of Korea.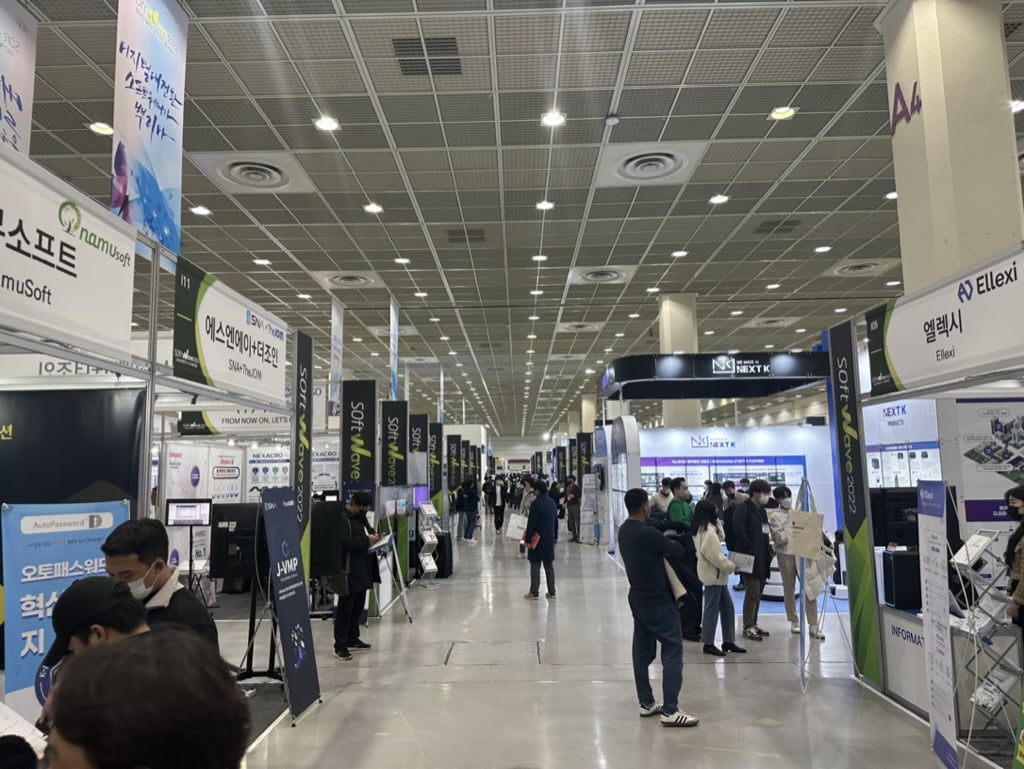 As the only Japanese company participating in the exhibition, we are proud to showcase our state-of-the-art technology to the world. During the three-day event, our booth has been visited by over 500 people who were able to experience the incredible capabilities of VoicePing firsthand.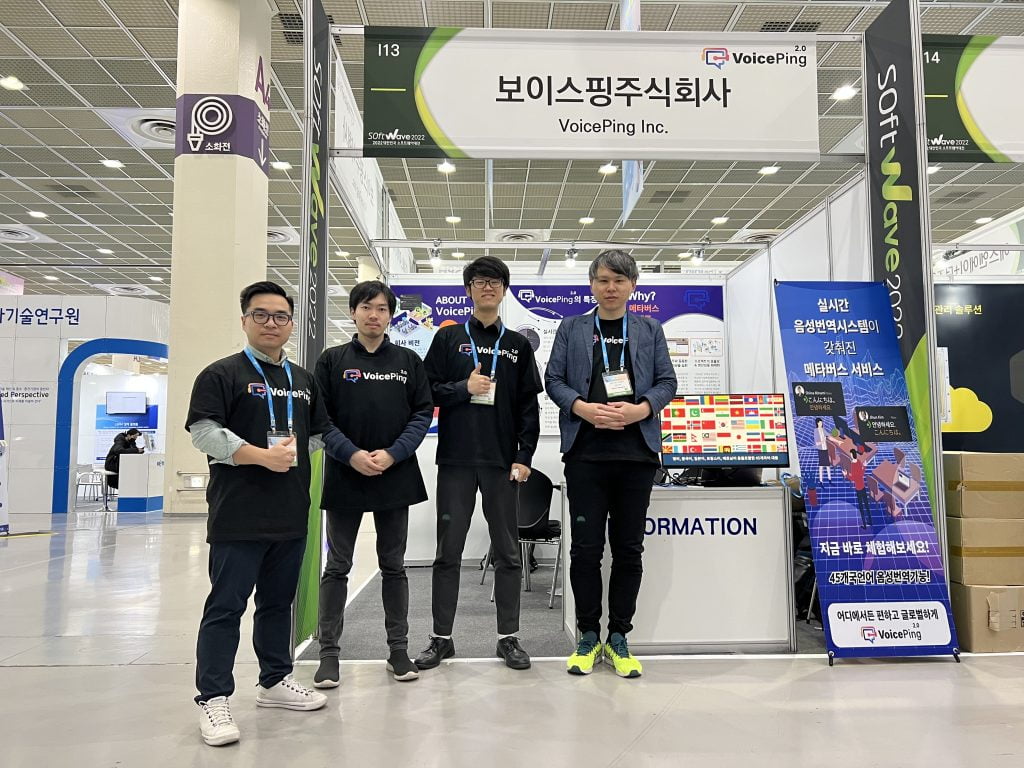 On the first day of the exhibition, we faced a unique challenge. Although we had only one team member who could speak Korean, we were able to seamlessly communicate with Korean visitors thanks to VoicePing's real-time translation tool. Visitors were amazed at the accuracy of our tool, both in Korean and English, and were impressed by its ease of use.
VoicePing team is using VoicePing real-time translation tool for Korean – English translation to communicate with Korean visitors
On day two, we were invited to attend a number of conferences with speakers from top companies and universities in Korea. These discussions focused on the latest trends in global software development and VoicePing once again proved its worth as a valuable tool for overcoming language barriers. We compared our tool with other popular voice translation tools on the market and found that none of them could handle long sentences or speeches as accurately as VoicePing. Our newest release, the consecutive voice translation feature, was even able to translate a long speech from Korean to English despite the speaker pausing.
Comparing voice translation of VoicePing vs Google translation in Korean conference
Testing VoicePing and Microsoft translation app in Korean presentation
On the third and final day of the exhibition, we were approached by several global companies who were interested in further collaboration with VoicePing. Companies from Singapore, Malaysia, Vietnam, and India all shared their challenges with team management, collaboration, and language barriers, and were impressed by the solutions that VoicePing can offer.
Malaysian and Vietnamese companies visited VoicePing for further colaboration
Overall, our participation in the SoftWave exhibition has been a huge success and we are proud to be the only Japanese company in attendance. We are excited to continue sharing our technology with the world and helping businesses overcome language barriers and improve team collaboration.